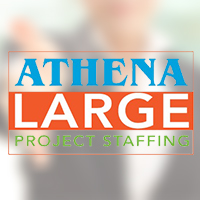 Large projects may require both temporary and permanent staff to quickly implement the daily tasks towards growth and sustainability. ATHENA is here to the rescue!
We understand the nature of the fast pace that comes with rapid growth.  Allow us to outfit your organizational needs from head to toe while helping you roll out your project in all its stages, whether it's for a finite period or long-range growth.
ATHENA understands each business has its own culture and that interpersonal roles are crucial. If you are a brand new business or an established firm quickly expanding your products and services, ATHENA has the experience to roll out your projects. Once you communicate your staffing needs, we take the ball and run with it so your timelines are met. While you are focused on implementing the multifaceted project details, we will identify resourceful, qualified candidates who are willing to be flexible and go the extra mile as the project unfolds.
No position is a cookie cutter position. Every individual you bring into your firm is a crucial element of your project's success. ATHENA is highly experienced and successful at filling bulk positions with the right people matching the right criteria with a quick turnaround time, often times within 24 hours.
ATHENA has mastered growing pains and we know just how to help you get your project up and running with qualified staff.