The ATHENA Fitness Challenge has come to an end, and it was a huge success! Employees from all levels of the company participated, and everyone showed incredible commitment and dedication.
This fitness challenge was not merely centered around fitness. It was also about fostering a sense of unity, resilience, and discipline within the culture of our company. Over the course of the challenge, employees shared stories of personal triumphs, overcoming obstacles, and discovering the joy of pushing their limits. The Fitness Challenge was a success because of our employees' unwavering commitment and dedication.
The lessons learned during the challenge will continue to shape the way employees approach their work and their interactions. Just as they motivated each other to take an extra step, they can inspire each other to innovate, collaborate, and create solutions that drive the company forward.
Our CEO, Melissa Pappas, expressed her gratitude to all employees for their participation and for helping to create a positive and supportive corporate culture. She encouraged everyone to continue the momentum and carry forward the spirit of unity, resilience, and wellness that was ignited during the challenge.
Without further ado, we are thrilled to announce the winners of our fitness challenge!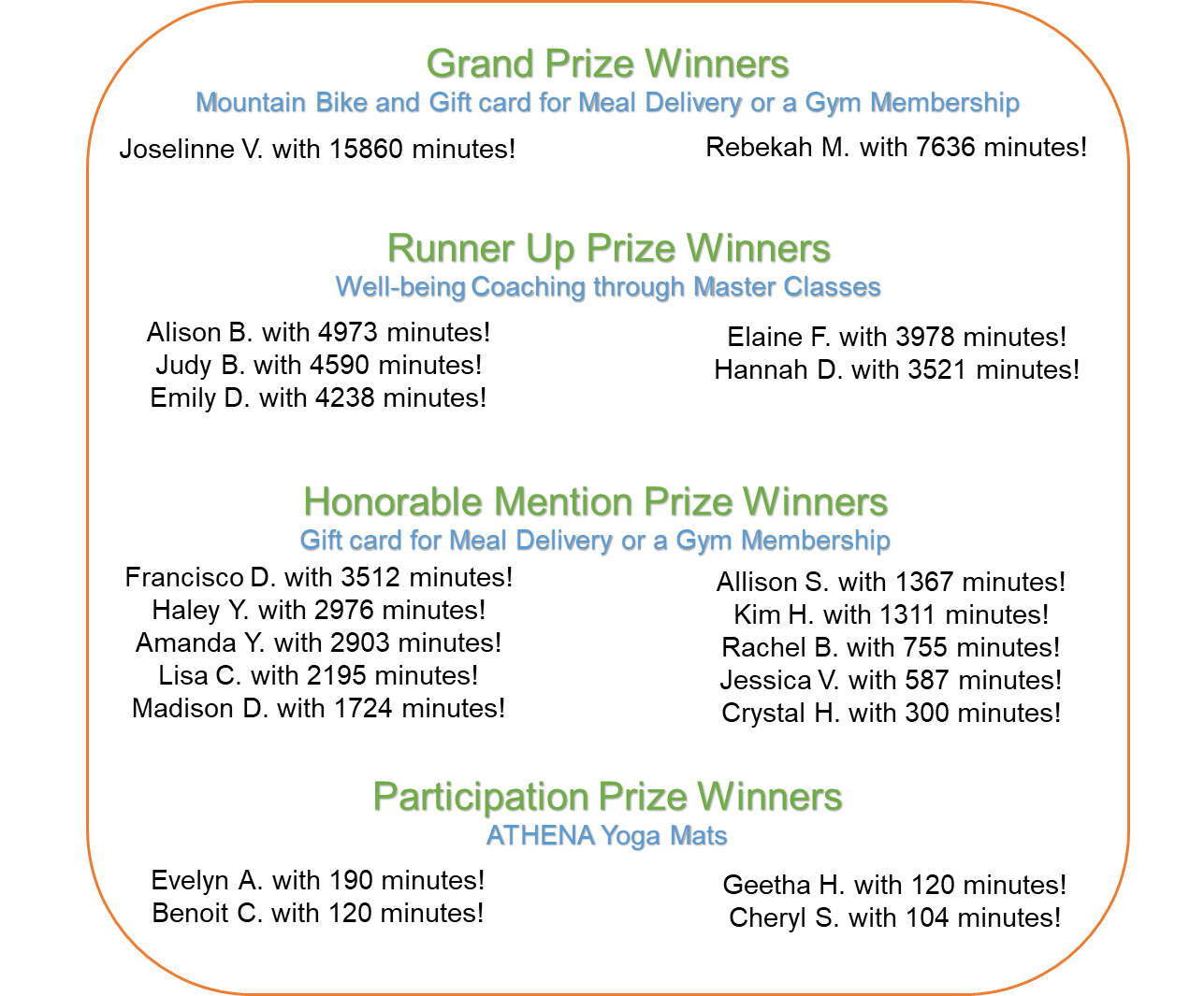 Their dedication, hard work, and commitment to improving their health and wellness has truly impressed us. It's been an exciting journey, and we want to extend our heartfelt congratulations to each and every one of them. It is a testament to the spirit of the ATHENA team, and it is sure to leave a lasting legacy. Their efforts have not only transformed their own lives but have also contributed to building a stronger and healthier community. We couldn't be prouder of what they've achieved.
If you would like to work in a fun, supportive company, we would love for you to consider one of our open positions!